Girls vs Boys War Prank
Edit
This idea was by MusicMel :). Basically we are gonna have a war of pranks Girls vs Boys there is two teams Team Mel (Girls team) & and Team Sam (Boys team) . The war is gonna be on the Whatever You Want Wiki :) Pranks rule! :D
Team Sam:
Edit
Add your name :):
Sam (I'MSammyAndIKnowIt) PRANKED!
Ben (Ben Is Bored)
Charlie (CharlieB14) PRANKED!
Scooby(A Wikia Contributer)
Auslly12
Krissy (Xoxokrystal) PRANKED!
Izzy ( Izzy is your buddy)
Cookies (I Stole Your Cookies)
Olivia ( AusllyShallLive)
Madi (Madi60517)
Team Mel:
Edit
Add your name:
Mel (MusicMel:D)

Scream (SCREAM4AUSLLY)
Esther (Bombom6206)
Sophie (SophieTheR5er)
Ally (Allypuppi88)
Hearts (Hearts_Kitten!)
Swiftie (Taylor Swifts Number One Fan)
Michelle(DuckDuckChicken)
Veronica (Veronicalovesauslly4life)
Caroline (Caroline:)Freak)
Sarah (SarahBearlovesR5)
Auslly (Ausllyaddictforeva)
Marley (Mrs.NiallHoran13)
Tegan (Tegan xD)
The word LEAVING is not allowed (Ex. I AM LEAVING THIS WIKI FOR GOOD) ect
Remember this is just a game dont take everything to seriously, and be nice
WATCH YOUR BACK & HAVE FUN :D
Bet!!! :3
Edit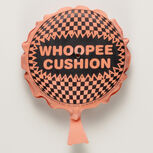 Team Mels bet: Sam, Charlie, and Ben will be dressed up by Sophie in dresses. jewlrey, and makeup, while Noah will be dressed up by Hearts and Renee. The girls will also post pictures of the boys on the Whatever You Want Wiki. :D The rest of the guys would have to do this by their self or agree to another bet :)
Team Sams bet: They have to get Mel's team completely soaked and then they can't change for 12 hours.
Where? When?
Edit
Where: Whatever You Want Wiki
When:  The Prank war would be a whole week!
May 25th- June 1st
24/7
GOOD LUCK
Okay so as you see some of you were move from teams :) thats becuase  we needed both teams to be equal :) both teams are still taking members :D please make sure and talk to the captains if any questions! :D
Another Note: The prank war has ended early due to no one doing pranks. For the winner, look below.
The Winner
Edit
And the winner of the prank war is........... Team Mel!
Community content is available under
CC-BY-SA
unless otherwise noted.